Welcome to
FFT Turf
FFT-Turf products are environmentally sensitive products made from 100% plant materials. With FFT products you can expect healthier, fuller and faster growth for less cost for Golf Courses, Ball Fields and Parks.
Turf Products
FFT is entering the Turf marketplace with a very strong range of products. Soil conditioners for Fairways Tees and Greens, a range of Wetting Agents, Biostimulants and Dyes & Pigments. The product page has a description of all the available products. Additional products will be added as they are developed.
---
Results in the Real World
Before and after pictures from Rose Hill Course Bluffton, South Carolina
Contact_FFT To talk about what we can do for your course!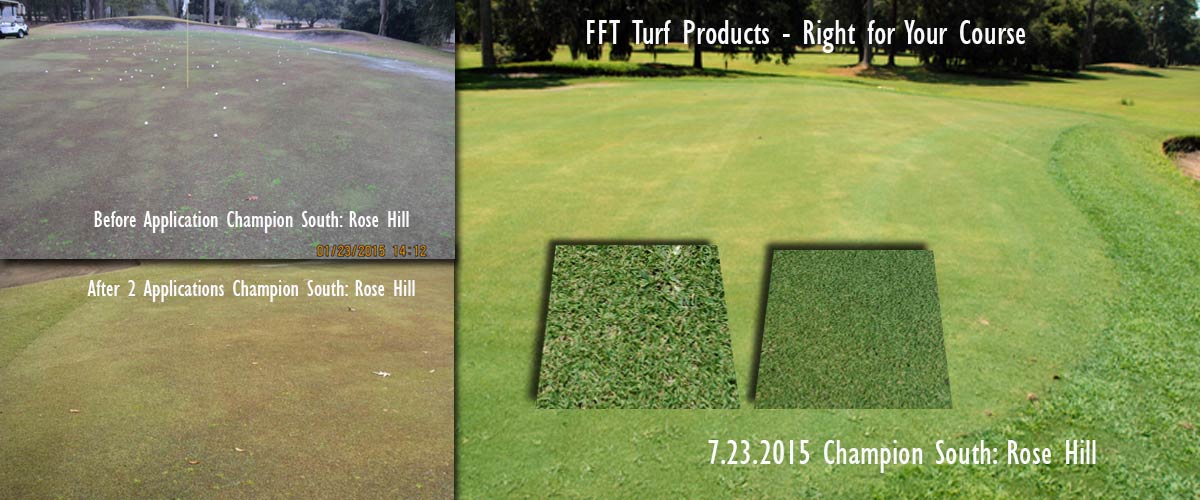 Our Product Divisions
Below is a quick introduction to each of the FFT Technologies product divisions.
Each of the FFT Technology product divisions listed below provide solutions based on our plant based technologies and each are providing more value per dollar than traditional solutions. The links below will bring you to the other product divisions.